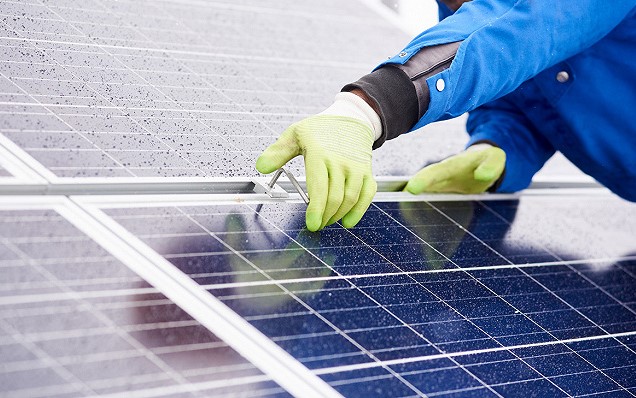 In fact, the number of photovoltaic installations is increasing simultaneously not only in the industrial and commercial sector, but also in household users. At present, Kenya's "Off-grid Solar Access Project" is led by the Kenyan Ministry of Energy and it has been implemented for around four years. This project aims to provide electricity for approximately 1.3 million households in large areas of the northeast and northern Kenya that are not covered by the country's public grid.
According to the Kenya National Energy Efficiency and Conservation Strategy issued by the Kenyan Ministry of Energy in 2020, as of the end of 2019, about 19.3% of Kenya's houses were installed with photovoltaic power generation systems, which is equivalent to about 2.3 million users. Especially in rural areas, the coverage rate of the photovoltaic power generation system reached 29.9%, while the coverage rate of the public grid in the same period was only 26%.
"According to current electricity prices and investment estimates, the payback period of a solar power generation system is about 4 years. If the system can operate steadily for 20 years, the electricity consumption for the next 16 years will be free." Patrick Mbugua, a flower farmer near Lake Naivasha in Kenya, has installed a small 154-kilowatt photovoltaic power generation system on his farm. "Thanks to this photovoltaic power station, we no longer fully rely on the expensive public grid. It can be self-serving for part of the time."
Compared with the traditional public power grid, the low electricity cost of distributed photovoltaic power has become a key element to attract users. A 506-kilowatt solar photovoltaic power generation project installed by a logistics company in Kenya has saved about 12 million shillings (about 720,000 RMB) in electricity expenses for the company in one year. The distributed photovoltaic system installed on the sun visor of its parking lot in Kenya Garden City shopping center has generated 1256 MWh of electricity per year, which can save about 31.6 million shillings (about 1.9 million RMB) in electricity costs. In addition, Kenya Tea Development Agency plans to build photovoltaic power generation systems in 29 factories, which is expected to help to cut the electricity expense by nearly 50%.
It is reported that the Ecobank has signed an agreement with Distributed Power Africa at the beginning of this year to install solar power generation systems in its 7 branches across Kenya to seek a cheaper and more reliable power supply.
In addition to low electricity prices, convenient and reliable use, the rapid promotion of distributed photovoltaic power has helped Kenya to accelerate carbon emissions reduction. Take Mombasa International Airport as an example, the airport is currently planning to install about 500 kilowatts of ground-based photovoltaic systems, which is expected to generate 820,000 kWh of electricity annually and reduce carbon emissions by about 1,300 tons per year.
Based on this background, Kenya Electricity Generating Company also has to expand its business in the photovoltaic field. The company plans to cooperate with private companies to gradually get involved in the design, construction, financing, operation and maintenance of the photovoltaic power generation system. In a recent public statement, Kenya Electricity Generating Company stated that it intends to cooperate with like-minded industrial and commercial customers to jointly develop photovoltaic power generation projects. At the same time, it provides installation services for rooftop or ground photovoltaic power stations. After the power station is completed, the assets will be owned by the Kenya Electricity Generating Company.