With high efficiency, durability, and versatility, Sunworth solar panels are the perfect choice for any project – whether a residential installation or an extensive commercial application. In this blog post, we'll explore why Sunworth's solar panels should be your top pick when harnessing the sun's power.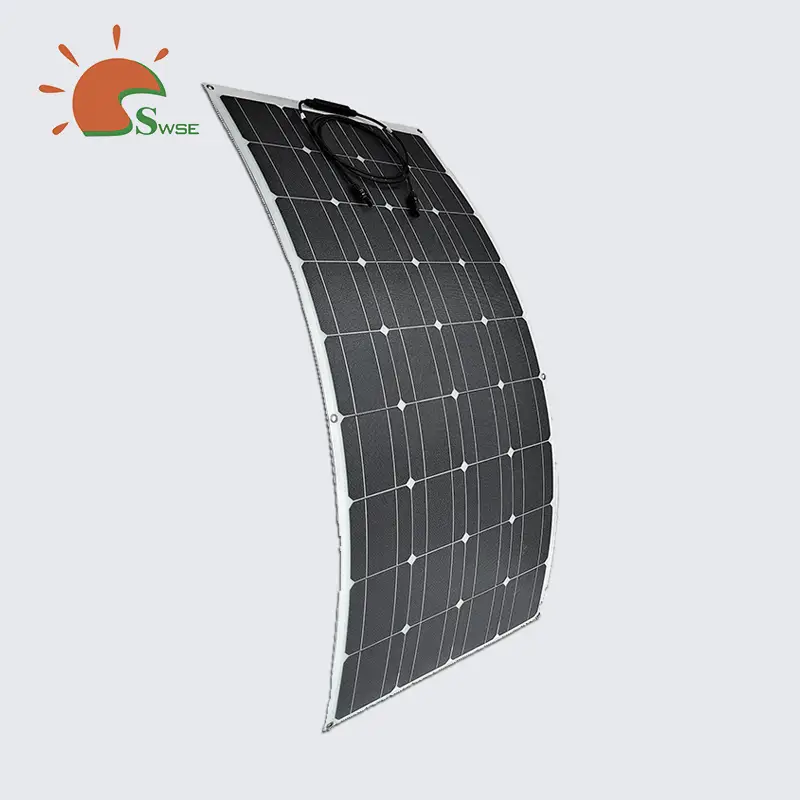 Different Types of Solar Panels
If you're looking for solar panels that can be used for various applications, Sunworth is the ideal choice. Our panels are available in a variety of sizes and styles to suit any need, from residential to commercial. Here's a closer look at the different types of solar panels:
Monocrystalline solar panels are made from a single crystal of silicon. They are known for their high efficiency and long lifespan. These panels are uniformly black and are mostly used for residential or commercial installations.
Polycrystalline solar panels are made from multiple smaller silicon crystals. They are less efficient than monocrystalline panels but are more cost-effective. These panels have a blue-speckled appearance and are often used in large-scale solar projects.
Flexible solar panels are made using a thin film of photovoltaic material, which is sandwiched between two layers of plastic. These panels are lightweight and can be curved or bent to fit almost any surface. They are commonly used in portable solar chargers, camping equipment, and boats.
Foldable solar panels are similar to flexible panels, but they are designed to fold up for easy transport and storage. They are ideal for camping, hiking, or other outdoor activities where you need to recharge your devices on the go. These panels are also made with thin-film technology and are lightweight and easy to carry.
Benefits of Sunworth Solar Panels
If you're looking for a top-quality solar panel to power your residential or business, Sunworth is a clear choice. Our panels are manufactured using only the highest quality materials and components, and our industry-leading warranty backs them. But what really sets Sunworth apart is our unique ability to tailor each solar panel system to the specific needs of our customers.
No matter what your solar power goals may be, we can help you achieve them. Our panels are ideal for both residential and commercial applications, and we offer a variety of financing options to make going solar more affordable than ever.
Why choose Sunworth's solar panels for your project?
 Here are a few reasons:
We offer both residential and commercial-grade solar panels.
Our solar panels are some of the most efficient on the market. That means more power for your money!
Our team has years of experience in both the residential and commercial solar industry, so we know what it takes to get the job done right – no matter the size or scope of your project.
Conclusion
Sunworth's solar panels are ideal for any project, from residential to commercial applications. With superior efficiency and durability that exceeds industry standards, Sunworth's products offer unbeatable value for money.