Are you tired of skyrocketing energy bills and their impact on your wallet and the environment? Look only as far as Sunworth's solar solutions for homes. With cutting-edge technology, exceptional customer service, and a commitment to sustainability, Sunworth is leading the way in providing affordable and efficient solar power for households.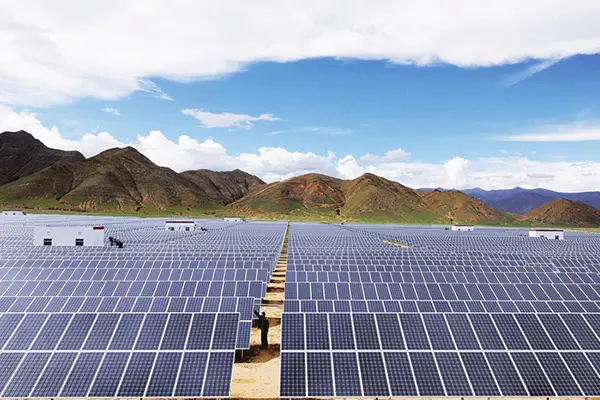 The Benefits of Choosing Sunworth's Solar Solutions
When it comes to powering your home with solar energy, there are a lot of factors to consider. But when you choose Sunworth's solar solutions, you can be confident you're making the best choice for your needs. Here's why:
We offer a variety of options to fit any budget. Whether you're looking for a basic system to get started with solar or want a more comprehensive solution, we have a solution that will fit your needs and budget.
Our systems are designed for easy installation and maintenance. We know that only some are experienced handypersons, so we've made our systems easy to install and maintain.
We use only the highest quality components in our systems. We believe in using only the best components in our solar systems so that you can be confident they'll last for years to come.
Our team is passionate about solar energy and helping others save money on their energy bills. We're here to help you every step of the way, from choosing the right system for your needs to answering any questions you have along the way.
Cost Savings
When it comes to solar solutions for your home, Sunworth is the best choice for a number of reasons. One of the biggest advantages of going solar with Sunworth is the significant cost savings you'll enjoy. With our solar solutions, you'll be able to reduce your monthly energy bills drastically.
In addition to saving money on your energy bills, switching to solar can also add value to your home. Homes with solar panels have been shown to sell faster and for higher prices than homes without them. So, not only will you save money each month with lower energy bills, but you could also see a return on your investment when it comes time to sell your home.
For more information on the cost savings and financial incentives available with Sunworth's solar solutions for homes, please get in touch with us today. We'd be happy to answer any questions you have and help you determine if going solar is right for you.
Conclusion
Sunworth's solar solutions for homes are an excellent choice to consider when looking for a renewable energy source. With high-quality products and innovative technology, we provide a reliable and efficient way of powering your home while reducing your environmental footprint.