Particularly in isolated locations or those with poor grid access, solar energy has emerged as a popular and environmentally friendly way to generate electricity. Solar power can only be produced during the daytime when there is sunshine; it cannot be produced at night when energy demand is often at its highest. Sunworth has offered an answer to this issue that uses lithium battery technology to store solar energy. The SPS with Lithium Battery series 1KW–5KW is one such option.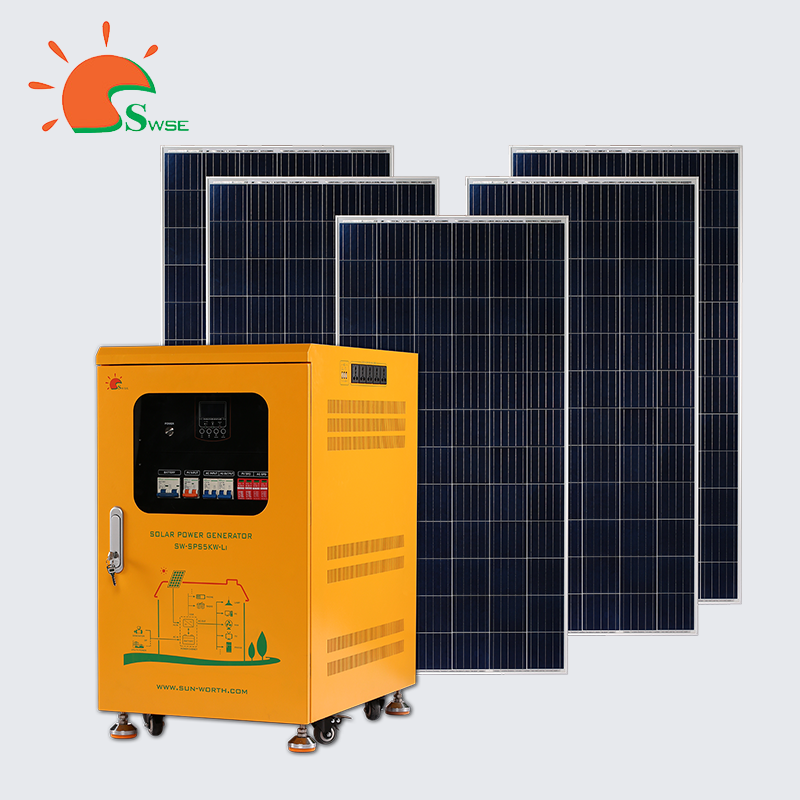 Sunworth's introduction
Founded in 2008, Dongguan Sunworth Solar Energy Co., Ltd. is a high-tech business that develops, manufactures, and sells solar goods. Sunworth is committed to providing customers with superior solar products and professional, tailored one-stop solar solutions around the globe. Sunworth's high-quality products and services have assisted 100,000 people in more than 60 countries and regions with energy solutions.
Description
Off-grid solar power systems like the SPS with Lithium Battery Series 1KW–5KW use high-efficiency solar panels, mounts, and an integrated cabinet that holds a lithium battery, controller, and inverter. To accommodate diverse power requirements, the system might offer several output ports. It is a cost-effective and secure energy solution since the complete system is installed and tested before delivery to assure dependable functioning.
Benefits of SUNWORTH Lithium Battery Series 1KW–5KW Solar Power System
Reliable performance, easy operation, and maintenance: The SPS with Lithium Battery Series 1KW–5KW is built to have simple operating and maintenance needs while delivering reliable performance. This makes it simple to use, especially for people without previous solar power system experience.
The SPS with Lithium Battery Series 1KW–5KW has a prominent operating status indicator that makes it simple for users to keep track of the system's operation.
Comprehensive safety feature: The SPS with Lithium Battery Series 1KW–5KW is outfitted with a variety of protective features, including as surge, short circuit, overload, and temperature protection. This guarantees the system's dependable and safe operation at all times.
Integrated power machine that is portable and simple to install, lowering field installation costs and preventing dangers from faulty on-site installations The 1KW–5KW SPS with Lithium Battery Series has an integrated power machine, making it simple to install and carry. This avoids possible dangers brought on by erroneous on-site installation and lowers the cost of field installation.
Conclusion
An effective and dependable solar power storage system based on lithium battery technology is the SPS with Lithium Battery Series 1KW–5KW. For houses or companies that demand off-grid electricity, the SPS with Lithium Battery Series 1KW5KW offers an affordable and secure energy alternative.