Due to its capacity to deliver electricity in distant places without access to grid power, off-grid PV solar energy storage system has grown in popularity. Customers may simply select a system that matches their daily consumption demands because of the variety of power ratings available. Sunworth's SPS Lithium Battery Series 6KW–10KW, which provides a number of advantages for off-grid solar energy storage applications, is one such alternative. Let's examine the system's different benefits and prospective applications.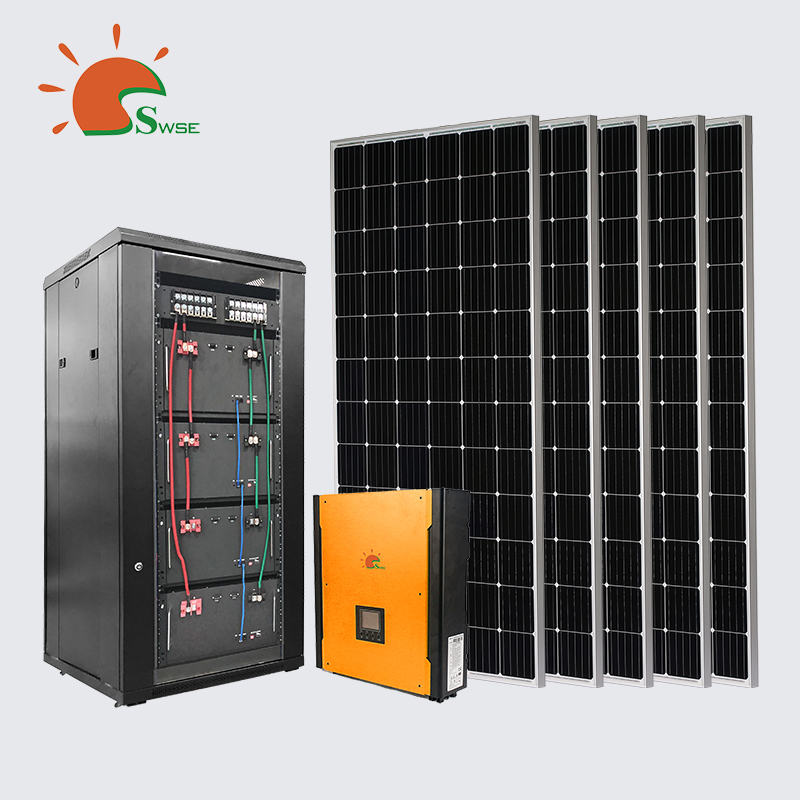 The benefits of a 6KW–10KW battery-storage off-grid solar system
Highly Efficient Power Output: The 6KW–10KW SPS Lithium Battery Series produces perfect sine waves, guaranteeing a steady and dependable power source. The integrated MPPT 60A/70A/80A solar controller tracks the PV panels' maximum power point to enable maximum power output.
Power Options That Can Be Customized: With several power options ranging from 6KW to 10KW, this system can be tailored to meet the unique power needs of various clients.
Simple Installation: This off-grid solar system is intended to be simple to install. The system may be used by simply connecting the PV modules to the built-in power cabinet.
Manufacturer You Can Trust: Sunworth, the company that makes the SPS Lithium Battery Series 6KW–10KW, has over 12 years of experience making PV goods so you can be sure of their high standards and dependable performance.
Applications for 6KW–10KW Off-Grid Solar Systems with Storage
Industrial Use: Businesses in remote locations without access to the grid can run their operations on the SPS Lithium Battery Series 6KW–10KW. For industries that operate in off-the-grid locations, this technology provides a dependable and affordable option.
Residential Use: The SPS Lithium Battery Series 6KW–10KW can be used as an off-grid solar energy storage system for homeowners who reside in distant places. Homeowners may choose a system that fits their daily power usage demands because of its configurable power options.
Agriculture: This off-grid solar energy storage device may be used by farmers in remote places to power irrigation systems, livestock feeds, and other agricultural machinery.
Conclusion
The SPS Lithium Battery Series 6KW–10KW is a great option for applications requiring off-grid PV solar energy storage. It provides a wide range of possible uses for residential, agricultural, and industrial users equally because of its adaptable power options, simple installation, and dependable performance. To find out more about how this method may reduce the cost of a 10kw solar system with battery storage, contact us right now!