Sunworth Solar Energy is here to provide reliable, efficient, and cost-effective solar power solution. From residential rooftops to commercial complexes, Sunworth has been revolutionizing the way we harness renewable energy since its inception. In this blog post, we'll take a closer look at what makes Sunworth stand out from other solar providers and why it should be your top choice for sustainable energy solutions.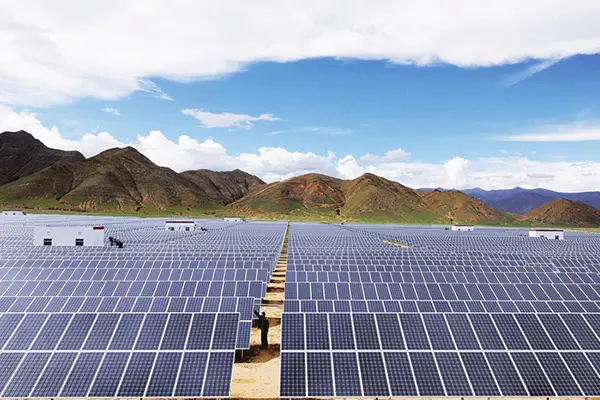 What is Solar Power?
Solar power is energy derived from the sun. Solar panels convert sunlight into electricity which can be used to power devices in the office. Solar power is a renewable energy source that doesn't rely on traditional sources of fuel like oil and gas.
There are many different types of solar panels available on the market today, so find the one that best suits your needs. Some popular types of solar panels include thin film and monocrystalline (single crystal). Whatever type of panel you choose, make sure you get a warranty so you can be sure your system will work when you need it to.
Solar power is quickly becoming one of the most popular and affordable forms of energy available, and there are no signs of that changing anytime soon.
Why Choose Sunworth for Your Solar Panel Solution?
If you're looking for a solar panel manufacturer that you can trust, look at Sunworth. We have been manufacturing reliable and efficient solar power solutions for 15 years, and our experience makes us one of the most trusted names in the industry.
Sunworth has an impressive track record of delivering on promises, and our panels are some of the most affordable on the market.
So why choose Sunworth for your solar panel solution? Because we know that reliability and efficiency are essential if you want to positively impact the environment – and at Sunworth, we won't let you down.
Our Experience and Commitment to Quality
At Sunworth, we pride ourselves on our experience and commitment to quality. We have 15 years of experience designing, installing, and maintaining solar power solutions that are reliable and efficient.
We understand the importance of offering a high-quality product that meets your needs and makes your life easier. That's why we make sure every installation is done by qualified professionals who use the latest equipment and techniques. And because you deserve it, we back up our work with a warranty covering hardware and software failures.
If you're looking for reliable solar power solutions, look at Sunworth. We promise you will be satisfied!
Conclusion
If you are looking for reliable and efficient solar power solutions, Sunworth is the company you need to contact. We have a wide range of products that can help you achieve your renewable energy goals, and we are always on the lookout for new and innovative technologies that can improve our products. Contact us today to learn more about our solar power solutions, or browse our online catalog to see all our available products.