Are you sick of worrying about your power bill all the time? Do you become irritated and inconvenienced by power outages? Look no farther than the solar solutions for homes from Sunworth! We provide cost-effective and dependable choices to satisfy your energy requirements while minimizing your carbon footprint. With Sunworth, bid concern over erratic energy bills farewell and welcome to a better, more sustainable future.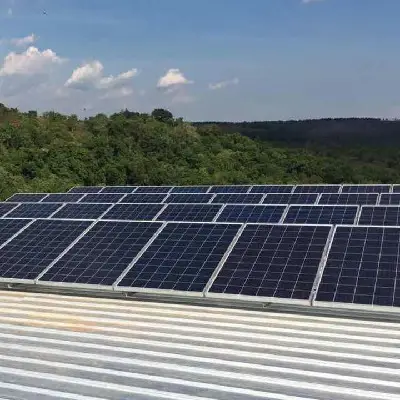 What do Sunworth's solar solutions for homes entail?
The firm to contact if you're seeking trustworthy and reasonably priced solar solutions is Sunworth. Whether you want to install a modest solar panel system or something larger, our team of professionals can assist you in finding the best solution for your requirements. Additionally, we provide a variety of financing alternatives so you can start right away.
Additionally, we are dedicated to providing excellent customer service and quality with our solar solutions. We will always make an effort to make your interaction with us good, and we will offer help as your system develops and evolves over time. Therefore, don't put off exploring your alternatives for dependable and economical solar electricity any longer. Call Sunworth right away!
What are the advantages of utilizing solar solutions for homes from Sunworth?
Solar solutions from Sunworth are trustworthy and reasonably priced for both residential and commercial customers. We provide the greatest solar products, services, and warranties available to homes and businesses.
You may reduce your energy costs by using our goods. We provide a range of solar options, such as ground-mounted solar panels, rooftop solar panels, EV charging stations, and home energy management systems that can help you save your energy bills.
To make sure you are always satisfied with our products, we also offer a variety of warranties. Our warranties cover issues ranging from failure brought on by weather-related issues or acts of nature to flaws in the materials and craftsmanship. You can be confident that you're receiving the greatest possible quality at a low price with Sunworth's solar solutions for houses.
Is Sunworth's solar technology trustworthy?
Sunworth is a reputable and reasonably priced supplier of solar power for residences. We offer solar energy that is dependable, inexpensive, and clean.
We have years of expertise in offering residential solar energy solutions. You may be confident that you're getting the most dependable and reasonably priced electricity available since our team is knowledgeable on how to satisfy your unique wants and requirements.
Our solar products are made to adhere to all relevant laws and requirements, if not beyond them. You may be assured that your investment in Sunworth's solar solutions will give you many years of dependable, clean, renewable energy as a result.
Conclusion
For many years, Sunworth has been in the business of offering houses with dependable and reasonably priced electricity. We are pleased to provide solar solutions to our clients, which can reduce their energy costs and contribute to environmental protection.