Due to its many advantages, solar power is growing in popularity as the globe moves toward sustainable energy sources. We can generate clean, renewable energy by using the sun's energy, which may considerably lessen our dependency on fossil fuels and contribute to environmental protection. However, it is crucial to have a tailored solution that addresses your particular demands in order to optimize the effectiveness and cost savings of solar power. Herein lies Sunworth's role.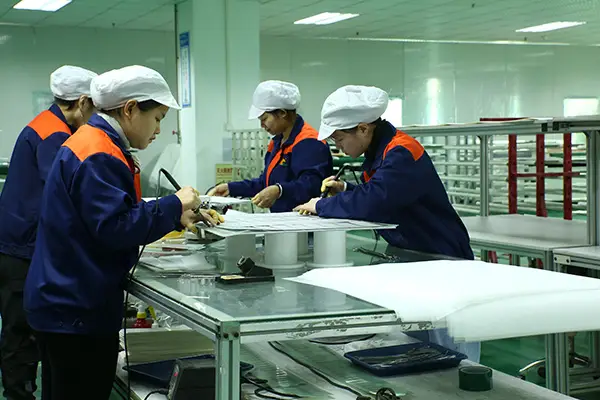 Team of Experts with Years of Experience
Sunworth has over 15 years of expertise in the sector and has been offering solar power solution since 2008. Our team of experts is committed to providing our customers with the finest service and solutions. Solar panels, solar batteries, and other solar-related goods are among our areas of expertise.
Solutions Made to Order Based on Current Demands
Every client has different wants and demands when it comes to solar electricity, and Sunworth is aware of this. Because of this, we offer specialized solutions that are based on each customer's specific needs. In order to choose the ideal solar power system for your company, our team of professionals will work directly with you. In order to build a solution that is specifically tailored to your needs, we take into account variables like location, available space, energy usage, and budget.
Services for Technical Support
Sunworth offers a wide array of on-sales and after-sales technical support services in addition to delivering tailored solutions. We are dedicated to making sure that all of our clients are happy with their solar power systems and are always ready to address any queries or issues they may have.
Maximizing Savings and Efficiency
You may increase the effectiveness and cost savings of your solar power system by selecting Sunworth's bespoke solar power solutions. Our products are made to increase energy efficiency, decrease energy waste, and result in long-term cost savings. You may profit from solar electricity without worrying about inefficient or ineffective systems with a customized solution from Sunworth.
Conclusion
Sunworth's tailored solutions are the best option if you want to increase the effectiveness and cost savings of your solar power system. Our expert team will collaborate closely with you to develop a solution that is specifically tailored to your needs and specifications. While doing so, our technical support services guarantee that you will love your system. To find out more about how we can assist you in utilizing solar energy for a better, greener future, get in touch with us right now.