Consider using solar energy, but you're overwhelmed and unclear of where to begin? Look no further than Sunworth, your go-to source for trustworthy and reasonably priced solar panel solutions. With decades of expertise in the field, we are dedicated to assisting individuals and organizations in harnessing renewable energy with confidence and comfort. In this blog article, we'll look at how Sunworth is changing people's perceptions about solar energy by offering cutting-edge equipment, first-rate support, and unmatched knowledge.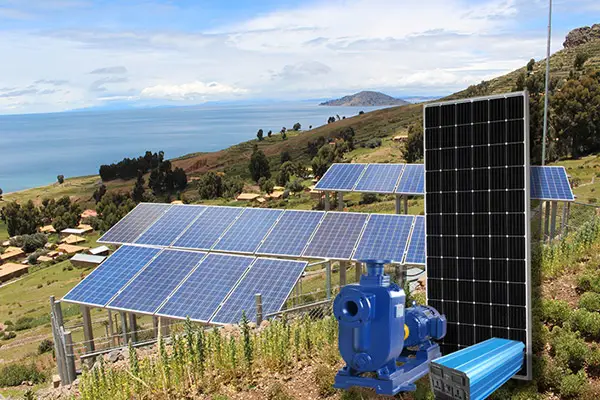 The Operation of Sunworth Solar Solutions
As a market-leading supplier of solar panel systems, Sunworth is dedicated to assisting its clients in making the solar transition with confidence. To meet the requirements of every company, we provide a selection of dependable solar panel alternatives. Our panels are made to provide the most energy while requiring the least amount of upkeep. Additionally, we provide a variety of financing alternatives to make the conversion to solar energy simple and inexpensive.
Our solar panel systems function as follows:
Our solar panels are made to absorb solar energy and transform it into power. Your presential or company can then be powered by this electricity. Our panels are long-lasting and comprised of premium components. In order to meet the demands of every customer, we provide a range of sizes and configurations.
Benefits of Using Sunworth to Switch to Solar
It's a significant choice to convert to solar energy. You want to be certain you're purchasing the most dependable product available because it's an investment in your house or company. In this situation, Sunworth is useful. As a market leader in solar panel solutions, we are dedicated to assisting our clients in making the changeover with confidence.
Making the move to solar with Sunworth has several advantages. You'll start out by making a sustainable decision that will lessen your carbon impact. A clean, sustainable energy source, solar energy doesn't release any harmful pollutants into the environment. Furthermore, switching to solar can reduce your energy costs. Solar panels require no upkeep and will continue to produce free power for many years.
Contact us right away if you're prepared to convert to solar power. We'll provide you all the support you need to make the shift with confidence, including assistance in selecting the best option for your requirements and financial situation.
Advice on Selecting the Best Solar Solution for Your Home or Business
You must first take into account your energy requirements and use habits. How much energy do you consume every day? When do you exercise the most restraint? This will make it easier to choose the size and kind of solar system that will serve you the best.
The climate where you reside is the second factor you must consider. Since solar panels function best in sunny environments, if you reside in one, your system will produce more power. On the other hand, your system won't create as much electricity if you dwell in a foggy location.
You should consider the installation and upkeep costs. Make sure you can afford the initial cost before installing a solar system because they may be very expensive. Costs associated with continuous upkeep and repairs must also be taken into account. To make the move to solar energy with confidence, pick a solar system that suits your spending limit and energy requirements.
Conclusion
Sunworth is a reputable business that offers solar panel solutions for industrial, commercial, and residential uses.