At Sunworth, we pride ourselves on being a pioneer in the realm of sustainable energy solutions. Since our establishment in 2008, we've been diligently working towards transforming the energy landscape through cutting-edge solar products. As an esteemed high-tech enterprise, we specialize in solar product research, development, production, and global distribution. Our commitment to excellence and innovation has made us a leading name in the solar industry, providing premium quality solar products and tailor-made solutions to homes around the world.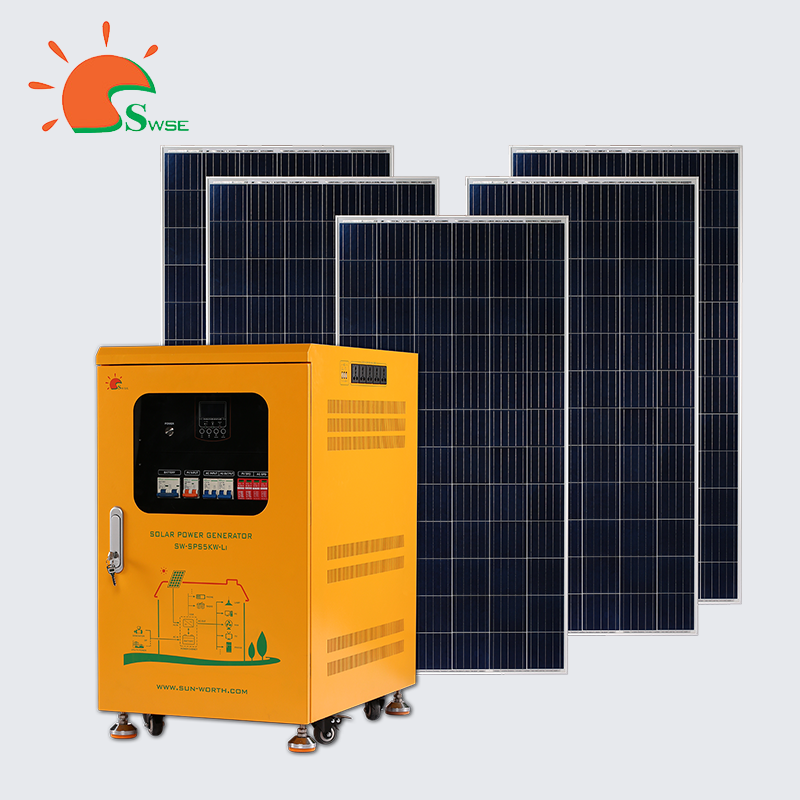 Unveiling the Power of Sunworth's 5KW Battery for Solar Panels
Our latest offering, the Sunworth 5KW Battery for Solar Panels, is a groundbreaking addition to our household energy storage lineup. Designed to cater to the energy needs of modern homes, this battery system seamlessly integrates solar power into your daily life. With an impressive range of features and benefits, this solution is set to redefine how we harness and consume energy.
Advantages of Sunworth's 5KW Battery for Solar Panels
Efficient and Sustainable Power Generation
With a power up to 5KW, our battery system maximizes the potential of your solar panels. It efficiently stores the generated energy during the day, ensuring you have a steady supply of clean and sustainable power even during peak usage hours.
Reliable Energy Source
The integrated lithium battery, a key component of the system, ensures reliable energy storage. Our advanced LiFePO4 battery technology guarantees longevity, providing consistent performance over the years.
Smart MPPT Technology
The system is equipped with a state-of-the-art Maximum Power Point Tracking (MPPT) controller. This technology optimizes the energy harvested from solar panels, increasing efficiency and making the most of available sunlight.
Tailored to Your Needs: Customization and Specifications
At Sunworth, we understand that each home is unique in its energy consumption patterns. That's why our 5KW Battery for Solar Panels can be customized to fit your specific requirements. Our professional team is ready to assist you in tailoring the system to match your household's energy needs seamlessly.
Ensuring Quality and Reliability
With Sunworth, quality is never compromised. Our dedication to maintaining the highest industry standards is reflected in the certifications we hold. The system comes with a CE certification, assuring you of its compliance with international regulations and safety standards. Additionally, our commitment to your satisfaction extends beyond the purchase – we offer a 2-year warranty, ensuring your peace of mind.
Conclusion
In the pursuit of a greener and more sustainable world, Sunworth stands at the forefront of innovation. Our 5KW Battery for Solar Panels is more than just an energy solution; it's a testament to our dedication to reshaping how we power our homes. With a legacy of excellence spanning over a decade, Sunworth continues to lead the charge in providing efficient, reliable, and eco-friendly energy solutions for households worldwide. Embrace the future of energy with Sunworth today.