At Sunworth, we are passionate about harnessing the power of the sun to provide sustainable energy solutions for households across the globe. With our state-of-the-art 5KW Solar System with Battery, we are revolutionizing how families access and utilize clean energy. In this article, we'll delve into the details of this exceptional product, highlighting its features, benefits, and how it can transform your energy landscape.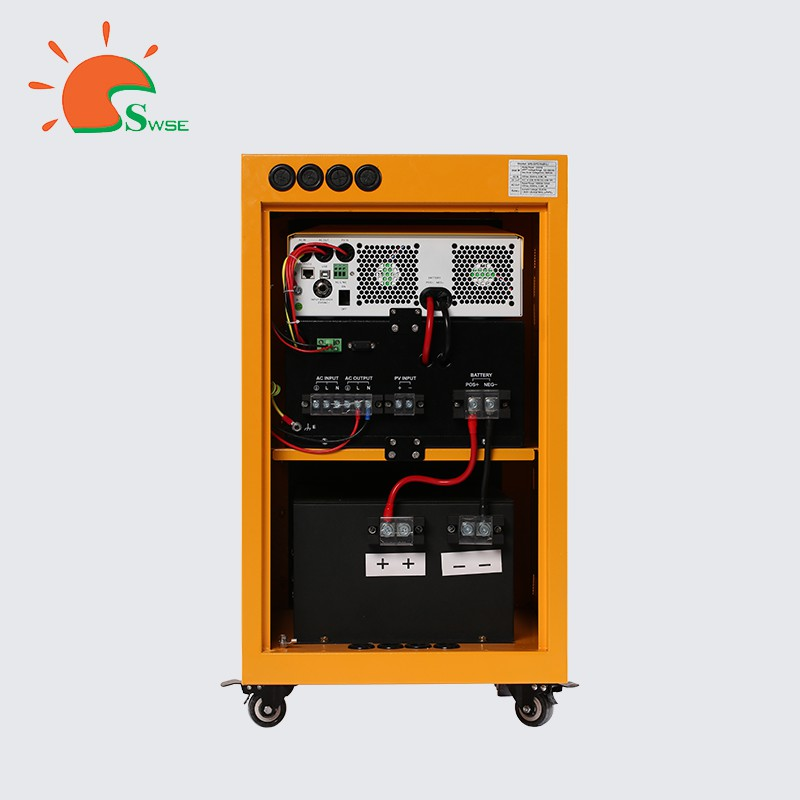 Solar Power System Overview
Our 5KW Solar System with Battery is a testament to our commitment to excellence in solar technology. This cutting-edge system comprises high-efficiency solar panels, an integrated lithium battery, a smart controller, and a pure sine wave inverter, all seamlessly housed in a robust cabinet. This comprehensive setup allows you to tap into the abundant energy of the sun, store it efficiently, and use it to power your home day and night.
The Advantages of Going Solar with Sunworth
Clear Working Status Indication:
Our system comes with clear working status indicators, ensuring you're always informed about its performance. Whether it's charging, discharging, or in standby mode, you'll have complete visibility into your solar power system's operations.
Reliable Performance and Easy Maintenance:
Sunworth's 5KW Solar System with Battery is engineered for reliability, simplicity, and ease of maintenance. With its integrated power machine, installation is a breeze, reducing field installation costs and eliminating potential risks associated with on-site errors. This means you can enjoy peace of mind knowing your energy source is dependable and low-maintenance.
Comprehensive Protection Function:
Safety is a top priority at Sunworth. Our solar power system is equipped with comprehensive protection functions, including surge protection, short-circuit protection, over-temperature protection, and overload protection. Your family's safety and the longevity of your system are paramount.
Powering Your Household with Sunworth's 5KW Solar System with Battery
Device Compatibility:
You might be wondering, "What devices can the system power?" Our 5KW Solar System with Battery is designed to handle a wide range of household appliances and electronics. However, we recommend that the total load power does not exceed 75% of the machine's rated power. For specific details, please refer to the system's specifications.
Customization to Suit Your Needs:
At Sunworth, we understand that every household is unique. That's why we warmly welcome OEM/ODM orders. Whether you have specific energy requirements or design preferences, we can tailor a solution to fit your needs perfectly.
Conclusion
In conclusion, Sunworth's 5KW Solar System with Battery is more than just an energy solution; it's a gateway to a sustainable, eco-friendly future for your household. With reliable performance, easy maintenance, and the ability to power a variety of devices, it's the perfect choice for those looking to harness the power of the sun. Join us on our journey towards a greener tomorrow, one sunbeam at a time.