The world is changing rapidly, and so are our energy needs. We can no longer rely on traditional sources of power that contribute to climate change and harm the environment. That's where solar power solutions come in – a clean, renewable source of energy that has become increasingly popular in recent years. Sunworth stands out as a leader in the field among the many companies offering solar power solutions.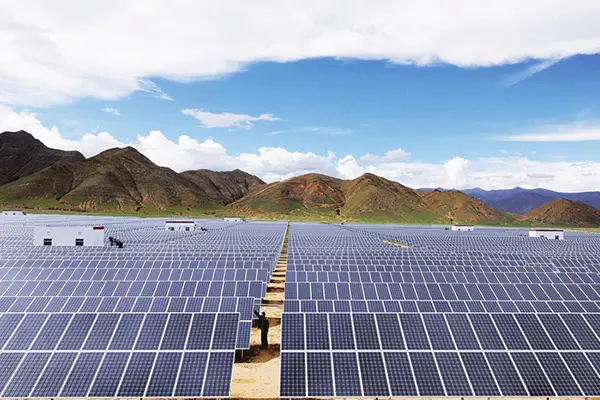 History of Sunworth Solar
Dongguan Sunworth Solar Energy Co., Ltd. was founded in 2008 and is a high-tech company that conducts research, development, manufacturing, and sales of solar products. Sunworth is dedicated to offering consumers top-notch solar equipment and expert, individualized one-stop solar solutions worldwide. Sunworth has helped 100000 families in more than 60 nations and areas with energy solutions because of its top-notch goods and services.
Sunworth has achieved certification for ISO9001, ISO14001, and ISO45001, and some of its products have also received certificates for TuV, CE, CB, and ROHS, among others. Sunworth will keep investing in the solar business and contributing to the global renewable energy revolution while supplying clients with reliable solar electricity.
Residential and Commercial Solar Power Solutions
Sunworth provides a full range of residential and commercial solar power products and services. Sunworth has a proven record of delivering quality, durable solar energy products that meet or exceed customer expectations.
Our team is dedicated to providing comprehensive solar power solutions that meet customers' needs. Our expertise in solar energy solutions is backed by a group of experienced professionals passionate about their work.
Sunworth offers a wide range of residential and commercial solar power products and services, such as Solar panels. Sunworth provides a variety of solar panel options that are perfect for residential or business needs. Our panels are designed with durability and performance in mind, so you can count on them to provide years of reliable service. And also provide OEM and ODM service for our customers, and we are open to cooperating with companies that need specific products.
Off-Grid and On-Grid Solar Power Solutions
Today, there are many different types of solar power solutions for businesses. Solar is the perfect solution if you are looking to go off-grid or just need more power than you can get from your electric company. Here are some of the most popular types of solar power:
Off-Grid Solar Power: This is the simplest type of solar power, and it simply means that the system doesn't use electric grids to transmit energy. Instead, the energy is transmitted through direct sunlight or wind. Off-grid systems can be very powerful, but they require a lot of maintenance and knowledge to operate correctly.
On-Grid Solar Power: This type of solar power uses electric grids to transmit energy. Systems that use on-grid solar power usually have larger batteries in order to store energy from the sun for use at night or during cloudy days. On-grid systems are usually less powerful than off-grid systems, but they're easier to manage and are generally more reliable.
If you're interested in going solar, Sunworth is your leading provider of solar solutions.
Conclusion
Sunworth is a leading solar power solutions provider, and we are dedicated to helping our clients achieve their sustainability goals. We understand that each client has unique needs and wants, so we offer various products and services tailored to meet those needs. We believe in providing quality products and services at an affordable price, which is why we continue to invest in technology and innovation so that we can provide the best possible service to our customers.