Are you looking for a sustainable and cost-effective solution to power your business? With the world's increasing concern about climate change, harnessing solar power has become a popular choice for many companies. But with so many available options, finding the right one that fits your specific needs can be overwhelming. That's where Sunworth comes in. Our customized solar power solutions are designed to help you achieve your business goals while reducing your carbon footprint and saving on energy costs.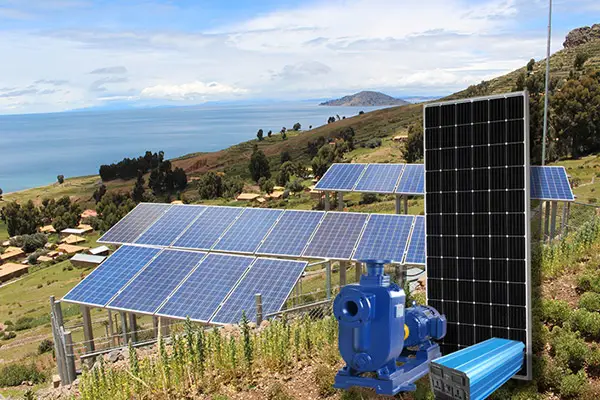 How Sunworth Provides Customized Solar Power Solutions
Sunworth has provided customers with customized solar power solutions for over 10 years. Our team of experts can help you assess your current needs and identify the most cost-effective and tailored solution for your specific situation. We work closely with you to develop a plan that meets your specific goals while ensuring you get the most value from your investment. From design and installation through ongoing support, our team is dedicated to providing that you get the most out of your solar system.
We understand that only some are interested in solar power as an option for their residential or business, and we are here to provide a variety of other options as well. We can help you explore all of your energy options so that you can make the best decision for your unique situation. Our team will work with you to find solutions that fit within your budget and meet your needs, no matter what they may be.
How Sunworth Powers Your Business
Sunworth is a leading solar power provider that can help you harness the power of the sun to achieve your business goals. From providing customized solutions for small businesses to large corporations, Sunworth has the technology and expertise to help you get the most out of your solar energy investments.
Our expert team can assess your needs and recommend a solution that fits your budget and goals. We offer a variety of options that include both roof-mounted and ground-based systems so that you can choose the best option for your individual business.
As one of the leading solar energy solutions provider, Sunworth provides various one-stop solar energy solutions for customers. Let us know your demands and get the most suitable answer.
Why Choose Sunworth for Your Commercial Solar Needs?
When achieving your business goals, there is no greater power than that of the sun. Sunworth is a leading provider of customized solar power solutions which can help you achieve energy security, lower operating costs, and environmental sustainability.
Our team of highly experienced experts can help you identify and analyze your specific needs and bring together a portfolio of tailored solar solutions that meet your specific requirements. We guarantee that our services will save you money while helping you achieve your environmental goals. Contact us today to learn more about how Sunworth can help you harness the power of the sun!
Conclusion
The sun is the ultimate source of energy, and solar power is one of the most sustainable forms of energy there is. With a solar power solution from Sunworth, you can harness this natural resource to help you achieve your business goals. Our customizable solutions allow us to create a plan that meets your specific needs, so you can be sure that your investment in solar power will be a smart choice for both your bottom line and the environment.