Our energy demands are evolving quickly along with the rest of the globe. Traditional power sources, which hurt the environment and cause climate change, must no longer be relied upon. That's where solar power solutions, a clean, renewable energy source that has grown in popularity recently, come into play. Among the various businesses providing solar power solutions, Sunworth stands out as a pioneer in the industry.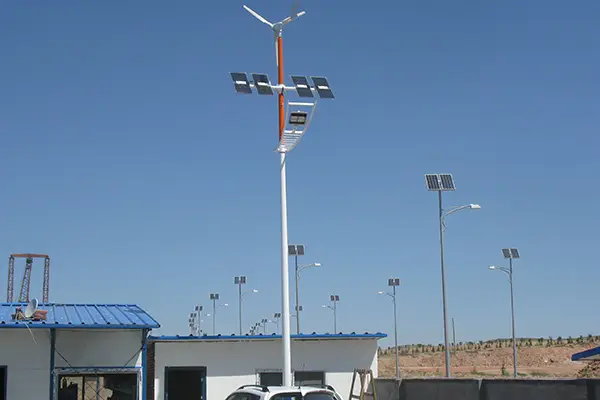 Sunworth Solar's past
Founded in 2008, Dongguan Sunworth Solar Energy Co., Ltd. is a high-tech business that develops, manufactures, and sells solar goods. We are committed to providing customers with superior solar products and professional, tailored one-stop solar solutions around the globe. Our high-quality products and services have assisted 100,000 people in more than 60 countries and regions with energy solutions.
A few of Sunworth's products have also been awarded certificates for TuV, CE, CB, and ROHS, among other certifications. Sunworth has also obtained certification for ISO9001, ISO14001, and ISO45001. Sunworth will continue making investments in the solar industry and supporting the worldwide transition to renewable energy sources while providing customers with dependable solar electricity.
Solutions for Residential and Commercial Solar Power
Sunworth offers a comprehensive selection of solar power goods and services for both homes and businesses. Delivering high-quality, long-lasting solar energy solutions that meet or exceed client expectations is something Sunworth has a track record of doing.
Our team is committed to providing thorough solar power solutions that satisfy consumers. Our knowledge of solar energy solutions is supported by a team of seasoned experts that are devoted to their job.
Solar panels are only one of the many products and services that Sunworth provides for home and business solar electricity. For household or commercial applications, Sunworth offers a range of solar panel choices. You can rely on our panels to deliver years of dependable service since they are built with performance and durability in mind. Additionally, we offer OEM and ODM services to our clients, and we are willing to work with businesses that require certain goods.
Solar Power Options for On-Grid and Off-Grid Systems
Businesses may now choose from a wide variety of solar power options. If you want to live off the grid or just need more electricity than you can receive from your electric provider, solar is the ideal answer. Here are a few of the most often used forms of solar energy:
Off-Grid Solar Power: This is the most basic kind of solar energy, and it simply denotes a system that doesn't transport electricity over electrical networks. Instead, wind or direct sunlight are used to transfer the energy. Off-grid systems may be quite effective, but they need a lot of upkeep and expertise to work properly.
On-Grid Solar Power: This form of solar energy transmits power through electric networks. On-grid solar power systems often have bigger batteries since they need to store solar energy for usage at night or on overcast days. Although on-grid systems are often less powerful than off-grid systems, they are typically more dependable and simpler to run.
Sunworth is the top supplier of solar solutions if you're thinking about going solar.
Conclusion
As a top supplier of solar power solutions, Sunworth is committed to assisting its customers in achieving their environmental objectives. Since we are aware that every customer has different requirements and desires, we provide a range of goods and services that are suited to fill those demands. We continue to invest in technology and innovation because we believe in offering high-quality goods and services at fair prices. This allows us to provide our clients the very best support.