As the world becomes more aware of the impact of traditional energy sources on the environment, more and more people are turning to renewable energy sources such as solar power. At Sunworth, we, as a leading solar panels supplier, are committed to providing high-quality solar products and solutions to meet the diverse needs of our customers. Our product range includes solar panels, solar home kits, solar power storage systems, lithium batteries, and solar street lights.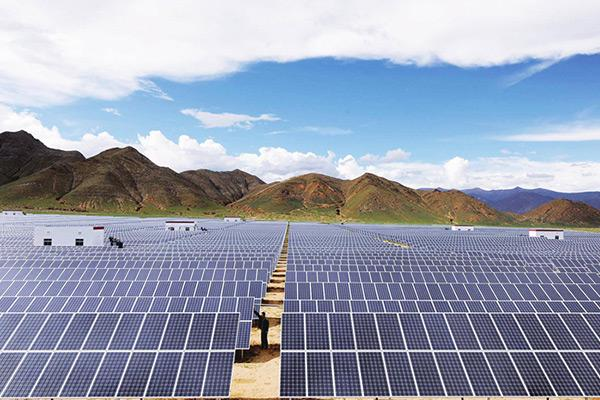 Sunworth: A Leading Solar Panels Supplier and System Manufacturer
Sunworth has been in the solar industry for over 15 years and has established itself as a leading supplier of solar panels and system manufacturer. Our experience in the industry has allowed us to develop customized solutions to meet the diverse needs of our customers. We are committed to delivering high-quality solar products that are both reliable and efficient. Our team of experts is dedicated to ensuring that our products meet the highest standards of quality and performance.
Empower Your Energy Independence with Sunworth's Diverse Range of Solar Solutions
Sunworth provides a wide selection of solar products that address diverse needs. From solar panels and home kits to power storage systems, lithium batteries, and street lights, our comprehensive product range offers efficient, reliable, and durable solutions. We prioritize delivering exceptional value to our customers, ensuring their investment yields long-term benefits.
Sunworth's Solar Home Kits with Lithium Battery: An Economical and Portable Power Solution for a Sustainable Future
Discover the numerous benefits of using Sunworth's solar home kit, including reduced electricity bills and a reliable power source for lighting and charging mobile devices. Investing in our solar home kit is an investment in a sustainable future, making a positive contribution to a cleaner and greener environment for generations to come.
Designed as a simple, lightweight, and portable power solution, our 60~160W Off-grid Solar Home System with Lithium Battery DC Series is ideal for illuminating homes and charging mobile devices without the burden of electric bills. The kit comprises a photovoltaic module, controller, high-quality lithium battery with an extended service life, 8 LED bulbs, and a versatile multi-type USB wire. With the lithium battery's low self-discharge rate and long service life, our solar home kit offers a sustainable and eco-friendly option for reducing carbon footprint.
User-friendliness is at the core of our solar home kit design, ensuring easy installation following the provided user manual. Customers can choose between rooftop or ground mounting for the solar panels, offering flexibility for various environments. Benefit from Sunworth's 12 years of experience in supplying solar application products and our extensive overseas sales expertise, guaranteeing our customers receive a reliable and high-quality product.
Introducing Sunworth's SPS with Lithium Battery Series: Efficient, Cost-Effective Renewable Energy Solutions
Sunworth is proud to offer our SPS with Lithium Battery Series, an exceptional and budget-friendly choice for renewable energy. This innovative system combines high-efficiency solar panels, brackets, and an integrated cabinet housing the lithium battery, controller, and inverter. With multiple output ports, it caters to a wide range of power needs.
Our solar power system boasts easy installation and maintenance, significantly reducing field installation costs and eliminating risks associated with on-site errors. It incorporates comprehensive protection functions, including surge, short circuit, over-temperature, and overload safeguards, ensuring consistent and reliable performance.
By opting for Sunworth's solar power system, you unlock a multitude of benefits, such as decreased energy costs and access to a secure and sustainable power source. Embracing this solution means investing in a greener future, making a positive impact on the environment and fostering sustainability for generations to come.
Conclusion
Sunworth is dedicated to delivering top-notch solar solutions to customers globally, guaranteeing their satisfaction. With an array of products like solar panels, home kits, power storage systems, lithium batteries, and street lights, our commitment to efficiency, reliability, and durability shines through. Our solar home kit and power system exemplify our unwavering dedication to sustainable and cost-effective renewable energy solutions. Embark on a transformative journey towards a cleaner and greener future by partnering with Sunworth today.