At Sunworth, we, as a leading solar panels supplier, take pride in providing high-quality monocrystalline solar panels that are designed to maximize energy production. Our panels have a power range of 390W-410W, ensuring efficient conversion of sunlight into usable electricity. With our monocrystalline solar cells, you can expect higher photoelectric conversion efficiency, allowing you to generate more power from the same amount of sunlight.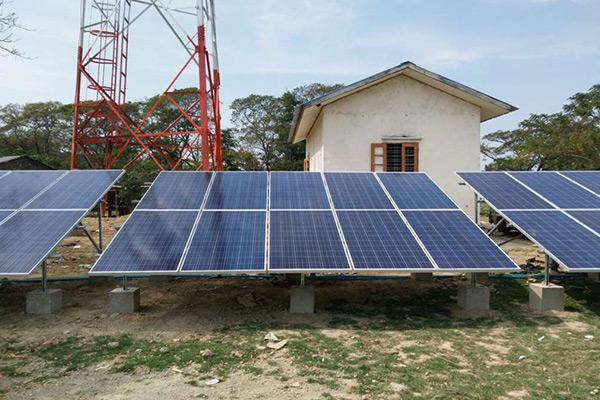 High-Quality Monocrystalline Solar Panels
To ensure reliability and customer satisfaction, our solar panels come with certifications such as CE, TUV, CB, IEC, and RoHS. These certifications demonstrate that our products meet international standards for safety and performance. Additionally, we offer a 25-year warranty on power output and a 10-year warranty on workmanship, giving you peace of mind and assurance in the longevity of our solar panels.
Advantages of Sunworth's Monocrystalline Solar Panels
When you choose Sunworth's monocrystalline solar panels, you can enjoy several advantages. One of the key benefits is the 25-year power output warranty, which ensures that our panels will continue to generate electricity at a high level of efficiency over an extended period. Additionally, our panels are built with strong PID resistance, meaning they are less susceptible to potential performance degradation caused by potential-induced degradation.
To ensure the durability and reliability of our solar panels, we subject them to rigorous environmental tests. Our panels have passed tests for salt spray, ammonia, and sandstorm corrosion, ensuring that they can withstand harsh conditions and continue to perform optimally.
Comprehensive Solar Solutions and After-Sales Service
At Sunworth, we offer comprehensive solar solutions for residential, rooftop, and large-scale ground-mounted systems. Whether you are looking to power your home or set up a solar power station, we have the expertise and products to meet your needs. Our team of professional operation and maintenance engineers is dedicated to providing excellent after-sales service, ensuring that you receive the support and assistance you need throughout the lifespan of your solar panels.
Furthermore, we understand that every customer has unique requirements. That's why we offer customizable solutions to tailor our solar panels to your specific needs. Whether you require a specific power range, mounting option, or additional features, we can work with you to create a solar solution that meets your exact specifications.
Conclusion
As your trusted solar panels supplier, Sunworth is committed to providing high-quality monocrystalline solar panels that deliver efficient energy production. With our panels, you can enjoy the advantages of higher photoelectric conversion efficiency, backed by certifications and warranties that ensure reliability. Our comprehensive solar solutions and dedicated after-sales service set us apart, allowing us to tailor our products to your specific needs. Choose Sunworth for your solar panel needs and experience the difference in quality and performance.