Do you want to lessen your carbon impact but are fed up with your energy costs skyrocketing? Sunworth's solar storage system is the solution! Utilizing the power of the sun and storing it for later use helps you to maximize energy efficiency and cost savings. With Sunworth, bid farewell to inefficient energy habits and welcome to a sustainable future.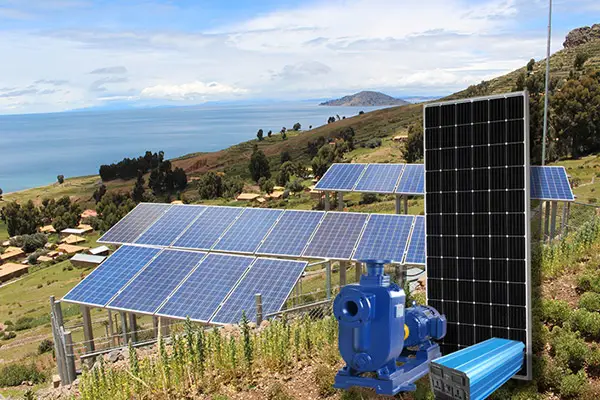 An Overview of the Solar Storage System from Sunworth
Consider installing a solar storage system if you're searching for a strategy to reduce your energy expenditures and improve the energy efficiency of your house. Those wishing to accomplish that can choose Sunworth's Solar Storage System. Here is a synopsis of the system and how it may help you:
The system is simple to set up and comes with all the necessary components. As your demands evolve, you may add more panels and batteries since it is scaleable. Additionally, it occupies less space than conventional solar systems because it is all-in-one.
The Sunworth Solar Storage System is intended to store extra solar energy that your house generates during the day. Then, when electricity demand is high or at night, you may use this stored energy to power your house. This can lower your carbon footprint and help you save money on your power bill.
Sunworth's Solar Storage System is certainly something to think about if you're hoping to lower your energy costs and lessen your carbon impact. Please get in touch with us right away or visit our website for further details.
Benefits of the Solar Storage System at Sunworth
The Solar Storage System from Sunworth is a fantastic solution to enhance energy effectiveness and cost savings. In order for the system to function, solar energy must be captured during the day and stored before being released at night, when power prices are often higher. By doing this, you may lower your carbon impact and save money on your power bill.
The system is a terrific alternative for individuals who wish to become green without any fuss because it is simple to install and needs no maintenance.
Conclusion
The solar storage system from Sunworth is the ideal option for anybody wishing to optimize their energy savings and efficiency. With its cutting-edge construction, you may use the sun's energy to create your own electricity, store it for later use, and lower your regular electricity costs. This system not only has a cheap initial investment and quickly pays for itself because of the advantages it offers in terms of energy efficiency, but it also helps reduce our reliance on fossil fuels while providing us with access to clean, renewable energy. Sunworth's solar storage system is unquestionably viable as more consumers nowadays turn to renewable energy sources.