In the world of solar energy, choosing a reliable provider is critical. With so many options available in the market, it can be overwhelming to determine which one will provide you with quality service and products. The reputation of solar system suppliers should be at the top of your checklist when making this decision. In this blog post, we'll explore why reputation matters when choosing a solar system provider and how you can ensure that you're selecting a trustworthy company for your renewable energy needs.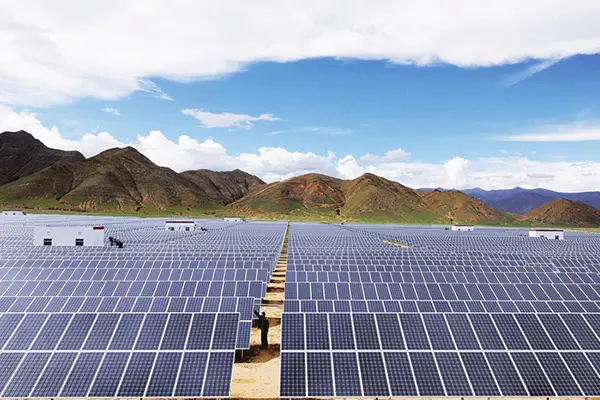 Introduction: Why Reputation Matters
When looking for a solar system supplier, reputation should be one of your top considerations. A company's reputation reflects its quality, reliability, and customer service.
A good reputation means the company will likely provide high-quality products and services. It also means that the company is likely to be reliable and responsive to customer needs. And finally, a good reputation means the company will likely have excellent customer service.
Sunworth is a reputable and reliable solar system supplier. Sunworth has over 10 years of experience in providing all sorts of solar power solutions, including residential and commercial, off-grid, and on-grid. Sunworth supplies a one-stop, customized solution and after-sale technical support service to ensure the stable operation of the power station. Solar power stations can not only solve energy shortages but also save the cost of electricity.
How to Choose a Reliable Solar System Supplier
When you're ready to go solar, you want to be sure you're working with a reliable solar system supplier. Here are a few things to look for:
A supplier with a good reputation. You can check online reviews and ask around for recommendations.
A supplier with experience. Look for a company that has been in business for several years and has a record of happy customers.
A supplier with competitive pricing. Get quotes from several different suppliers to compare costs.
A supplier with flexible financing options. If you need to pay cash upfront, you'll want to work with a company that offers financing options that fit your budget and needs.
A supplier with a solid warranty. This will give you peace of mind knowing that your investment is protected if anything goes wrong down the road
Benefits of Choosing a Reputable Solar System Supplier
There are several benefits to working with a reputable solar system supplier. First, you can be confident that you're getting a quality product that will meet your needs. Second, you'll receive outstanding customer service, from initial consultation to post-installation support. You'll have peace of mind knowing that you're working with a company that stands behind its products and services.
If you're looking for a reputable solar system supplier, be sure to check out Sunworth. We have 15 years of experience in the industry, and our team of experts is dedicated to providing every customer with the best possible experience. Contact us today to learn more about our products and services or to schedule a free consultation.
Conclusion
Choosing a reliable solar system provider when switching to solar energy is essential, so choose Sunworth, a trustworthy solar system supplier, to meet your needs.