Are you tired of paying exorbitant electricity bills every month? Do you want to reduce your carbon footprint and contribute to a sustainable future? Look no further than Sunworth, the leading provider of custom solar panel solutions. With our cutting-edge technology and exceptional customer service, choosing Sunworth is a wise investment for your wallet and the planet. This blog post will explore why more homeowners are turning to Sunworth for their solar energy needs.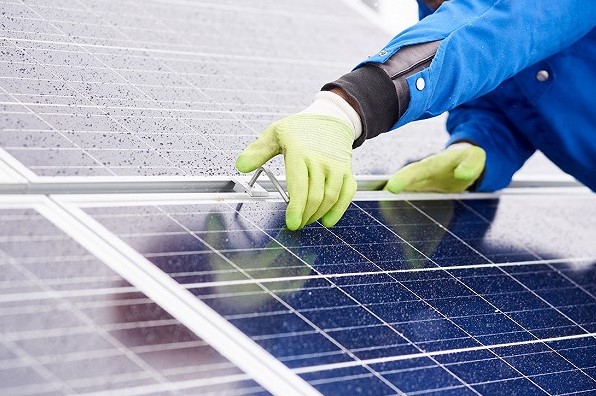 What are the benefits of choosing custom solar panels from Sunworthy?
When you choose a Sunworth custom solar panel, you're getting the best quality and performance available. Our custom solar panels are designed to exceed your expectations in terms of both efficiency and aesthetics. Plus, our team of experts will work with you to create a system that meets your specific needs and budget.
Why is a custom solar panel a vital investment?
Custom solar panels are an essential investment for many reasons. They save you money on your electricity bill and can also help the environment by reducing your reliance on fossil fuels. Solar panels are also a reliable investment because their prices remain relatively stable. Finally, a custom solar panel installation from Sunworth can be a personal experience – ensuring you get the best fitting and installation.
What are some of the critical features of custom solar panels from Sunworth?
Suppose you're looking for a custom solar panel company that can provide you with the best quality products and services. In that case, consider choosing Sunworth as your go-to option.
One of the main benefits of working with Sunworth is that we have years of experience in the solar energy industry, which means we know exactly what it takes to create high-quality panels. Additionally, our team of experts is always available to help you choose the right system for your needs. We are also happy to offer consultations if you have any questions about solar energy in general.
Another great thing about working with Sunworth is its commitment to sustainability. Our panels are made from high-quality, environmentally friendly materials. Plus, since we use state-of-the-art manufacturing processes, our panels are guaranteed to be durable and reliable in even the harshest weather conditions.
Overall, if you're looking for a company that can provide you with top-of-the-line custom solar panels, then Sunworth should be at the top of your list.
Conclusion
Choosing Sunworth for your custom solar panel needs is a wise investment. We offer various customized panels perfect for your needs and budget. Our team will take the time to understand your project and recommend the best possible option. Contact us today to learn more about our customizable solar panels!