There's no doubt that solar energy is the future of sustainable power, and choosing the right supplier for your home or business is crucial. With so many options out there, it can be overwhelming to make a decision. But worry not! We've done the research and are excited to share with you why Sunworth should be at the top of your list as the best solar panels supplier.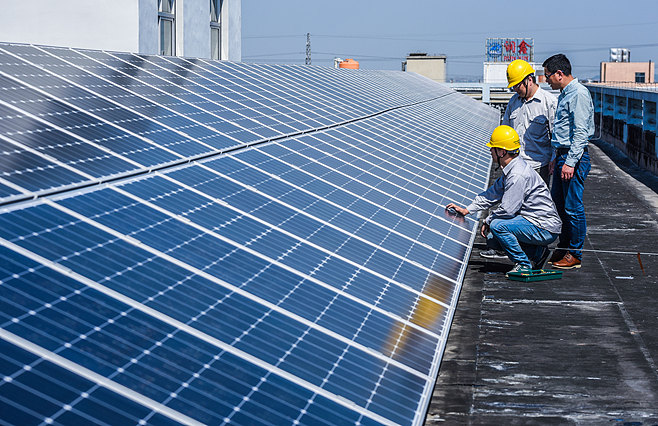 Why choose Sunworth solar panels supplier?
If you're looking for a solar panels supplier with years of experience, look at Sunworth. Not only are our products of the highest quality, but our customer service is second to none. We'll always go the extra mile to ensure you're happy with your purchase, and our team of experts is available should you need help setting up your system or anything else related to solar energy.
What are the advantages of choosing Sunworth as your solar panel supplier?
Sunworth is a solar panels supplier that believes in providing the best customer experience possible. This starts with having an experienced team that has worked in the solar industry for many years. We understand the ins and outs of solar panels, allowing us to provide you with products of the highest quality and meet your specific needs.
Another advantage of choosing Sunworth as your solar panels supplier is its commitment to environmental sustainability. We strongly focus on energy conservation, so you can be sure you're investing in environmentally friendly technology.
Finally, Sunworth is a trusted name in the solar industry. Our products have been tested and proven to work well, so you can be confident you're getting a high-quality product at a fair price.
Which products does Sunworth supply?
Sunworth is a leading supplier of solar panels and related products. We offer high-quality solar products at affordable prices so that you can save money on your energy bills. We have the right product, whether you're looking for a residential solar system or an industrial solar panel installation.
We also offer various financing options to make solar panel installation easier. With our easy-to-use online system, you can get started in minutes. Plus, our team of experts is available to help you through the process.
How can I contact Sunworth for further information?
If you are looking for a solar panel supplier that provides high-quality products and services, Sunworth should be your top choice. Sunworth has been in the solar panel business for over 15 years, and its experience shows in the quality of its products.
Sunworth offers a wide range of solar panels perfect for residential and commercial use. Whether you need a small solar system to power a single light or a large one to power an entire building, Sunworth has the right panel.
Contact Sunworth today to learn more about our products and services and how we can benefit your business!