Are you tired of paying sky-high electricity bills every month? Do you want to switch to renewable energy but need to know where to start? Look no further than Sunworth, the leading solar system manufacturer in the market. With cutting-edge technology, top-quality materials, and a commitment to sustainability, we'll help you harness the sun's power and save money while reducing your carbon footprint. In this blog post, we'll tell you everything you need to know about why Sunworth is your go-to choice for solar solutions that are reliable, efficient, and affordable.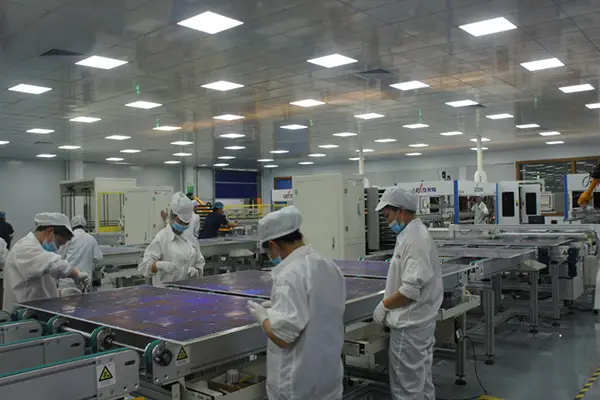 About Sunworth
Sunworth is a professional solar system manufacturer, and because of that, you can trust us to provide quality products and services. We offer a wide range of options for residential and commercial systems, and our team of experts is available to help you choose the right one for your needs. 
The Sunworth factory building covers thousands of square meters and is home to two workshops: one for solar modules and another for solar systems. Both workshops are equipped with state-of-the-art machinery and an independent testing facility to ensure the effectiveness and quality of Sunworth's products. The solar module workshop has two complete production lines with a yearly capacity of 100MW. The solar system production workshop has one complete manufacturing line and can produce approximately 500,000 sets of solar systems with different specifications per year.
If you're looking for a reliable solar system provider, look no further than Sunworth.
What are Sunworth's Solar Systems?
Sunworth is a professional solar system manufacturer providing high-quality and reliable solar systems to homeowners and businesses worldwide. With over 15 years of experience in the industry, we know exactly what it takes to provide a quality product that meets customers' needs.
Our systems are designed to meet or exceed all applicable safety and environmental requirements, making us a trusted choice for anyone looking for a reliable solar system. Our customer service team is also available to assist you in starting your solar journey, ensuring you are in good hands.
Why Choose Sunworth?
You can trust Sunworth as your go-to solar system manufacturer for a few reasons. First and foremost, the Sunworth R&D team was organized since the company was established. It's a professional R&D team deeply engaged in researching and developing various solar products for over 10 years. Taking innovation as the core, the team has obtained a number of patents related to photovoltaic products.
We also have a proven record of quality and performance, so we're often chosen as the supplier of choice for big names in the solar world. Plus, our customer service is top-notch – if you have any questions or problems with your system, we're here to help. 
Conclusion
Sunworth has been a trusted solar system manufacturer providing quality products and services to homeowners and businesses. We understand the importance of customer satisfaction, so we take every step possible to ensure our customers are delighted with their purchases. From start to finish, our team will work hard to ensure your experience with Sunworth is positive. Thank you for choosing Sunworth as your go-to solar system installer!