In the realm of solar energy, picking a trustworthy supplier is essential. The market is filled with possibilities, making it difficult to choose the one that will give you high-quality services and goods. When making this choice, the reputation of solar system suppliers should be at the top of your consideration list. This blog article will discuss the importance of reputation when choosing a solar system supplier as well as how to choose a reliable business for your renewable energy requirements.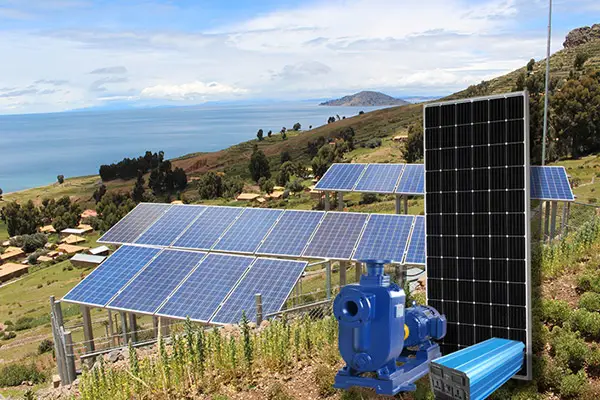 Introduction: The Importance of Reputation
One of your key priorities should be the reputation of the solar system supplier you choose. A business's reputation represents its level of excellence, dependability, and customer support.
A corporation with a strong reputation is more likely to offer high-quality goods and services. Additionally, it implies that the business is probably trustworthy and attentive to consumer demands. Finally, a high reputation indicates that the business will probably provide exceptional customer service.
A famous and trustworthy supplier of solar energy systems is Sunworth. Sunworth offers more than ten years of expertise offering a variety of solar power solutions, including off-grid and on-grid options for homes and businesses. To ensure the reliable functioning of the power station, Sunworth offers a one-stop, customized solution and post-sale technical support service. In addition to addressing energy shortages, solar power plants may reduce electricity costs.
Choosing a Reputable Solar System Supplier Has Many Advantages
Working with a professional solar system supplier has a number of advantages. First of all, you may be sure that you're purchasing a high-quality item that will satisfy your demands. Second, you'll get excellent customer service, from the preliminary consultation to the follow-up assistance. Knowing that you're working with a business that stands behind its goods and services will give you piece of mind.
Check out Sunworth if you're seeking a dependable solar system supplier. Our team of specialists is committed to giving each customer the finest experience possible and has 15 years of expertise in the field. To get a free consultation or to learn more about our goods and services, get in touch with us right now.
How to Pick a Reliable Supplier of Solar Systems
When you're ready to switch to solar power, you should make sure your solar system supplier is reputable. Here are some indicators to watch out for:
A reliable source is number one. You may look up internet reviews and get referrals from others.
An experienced provider. Choose a firm with a history of satisfied clients and one that has been in operation for a while.
A vendor offering affordable prices. To compare prices, request quotations from multiple different providers.
A vendor who offers flexible credit terms. If you have to pay upfront, you should engage with a business that has financing alternatives that suit your demands and budget.
A vendor who offers a reliable warranty. Knowing that your investment is safeguarded in case something goes wrong in the future will offer you piece of mind.
Conclusion
When transitioning to solar energy, picking a dependable solar system supplier is crucial. Therefore choose Sunworth, a dependable solar system supplier, to satisfy your demands.