Are you looking for a dependable and cost-effective solar panel supplier? Sunworth is the only name you need to know! We've quickly become the industry's leading wholesale solar panels supplier due to our commitment to quality, affordability, and customer service. This blog post will examine what differentiates Sunworth from other wholesale solar panels suppliers and why we should be your first port of call for all things solar.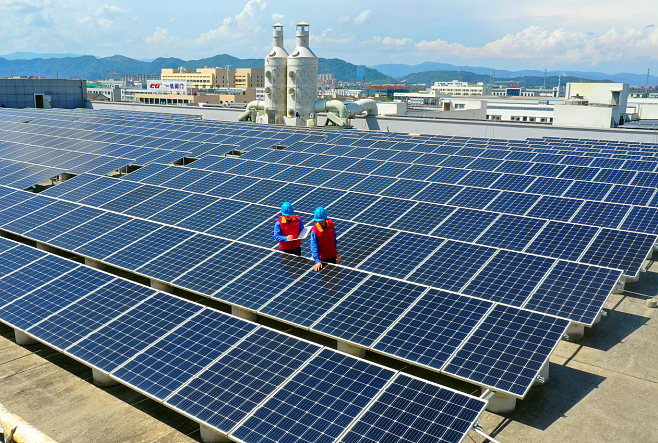 What is Sunworth?
Dongguan Sunworth Solar Energy Co., Ltd. is a high-tech company that specializes in solar product research, development, manufacturing, and sales. Sunworth is dedicated to providing premium quality solar products and professional solar customized one-stop solutions to customers worldwide. Sunworth has provided energy solutions to over 100,000 families in over 60 countries and regions through its excellent products and services.
Sunworth has obtained ISO9001, ISO14001, and ISO45001 certifications, and many products have received certificates, such as TuV, CE, CB, and ROHS, among others. Sunworth will continue to devote itself to the solar industry and contribute to the global renewable power revolution, adhering to the concept of providing customers with sustainable solar energy.
Why Sunworth is the best among wholesale solar panels suppliers
Sunworth is the best among wholesale solar panels suppliers because of its commitment to sustainability. All of our production processes are designed to be environmentally friendly, and we have a strong record of compliance with environmental regulations.
All in all, Sunworth is a reliable and reputable supplier of solar panels that takes environmental concerns seriously. Our products are well-suited for both residential and commercial applications, and we have a wide range of options available to meet the needs of any customer.
How does Sunworth compare to other solar panels suppliers?
Regarding wholesale solar panels suppliers, only some can compare to Sunworth. With over 10 years of experience in the industry, we have built a strong reputation for quality and customer service.
Our Solar Panel Warehouse is one of the largest in the world, and we offer a wide range of products at competitive prices. We are devoted to providing our customers with the best shopping experience and offer various payment options to fit your needs.
We take pride in our customer service department, which is committed to providing quick and efficient responses to any questions or concerns you may have. We want you to be confident that you're making the best decision when choosing Sunworth as your wholesale solar panels supplier.
Conclusion
Sunworth is the wholesale supplier of solar panels that businesses and homeowners rely on to make their electricity. We provide an affordable and reliable product backed by a team of experts to help you get the most out of your solar panel system. With our extensive knowledge and resources, we can help you choose the right type of solar panel for your needs and connect you with providers who can install it for you.